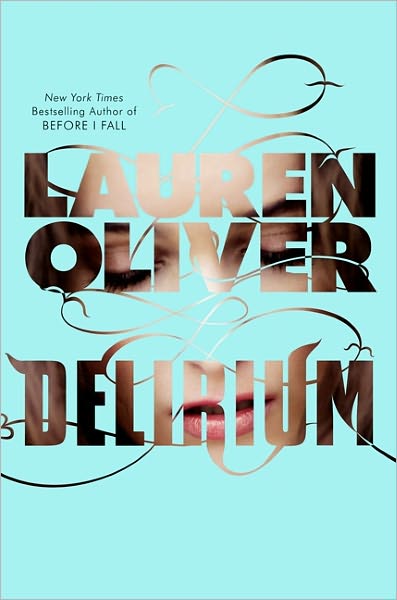 By:
Lauren Oliver
Published:
February 2011 by HarperTeen
Format:
Hardback, 441 pages
First Reviewed:
February 2011
Buy:
Barnes & Noble
//
Books-A-Million
//
Amazon
//
Book Depository
Add it on Goodreads
They say that the cure for love will make me happy and safe forever. And I've always believed them. Until now.
Ninety-five days, and then I'll be safe. I wonder whether the procedure will hurt. I want to get it over with. It's hard to be patient. It's hard not to be afraid while I'm still uncured, though so far the deliria hasn't touched me yet. Still, I worry. They say that in the old days, love drove people to madness. The deadliest of all deadly things: It kills you both when you have it and when you don't.
Lauren Oliver astonished readers with her stunning debut, Before I Fall. In a starred review, Publishers Weekly called it "raw, emotional, and, at times, beautiful. An end as brave as it is heartbreaking." Her much-awaited second novel fulfills her promise as an exceptionally talented and versatile writer.
Rating:
4/5
Finally! For the love of the world, I've been wanting to read this since it was first announced last year. I couldn't get it when it came out in early February because of the stupid winter storm. But then I was stupid myself for starting a series right before then. Then I've had a couple of the worst weeks of my life and today was the first day since January that I've really been able to sit and read. So happy I fell into my hole with this book.
So many dystopians now-a-days have the same type of setting, but Oliver managed to break free from that with a modern twist. It was in the future, but without "being in the future," if that makes any sense. Really, it was a nice twist on the normal settings.
I liked the characters. Our MC, Lena, is very strong and is a great lead. Lately I haven't felt connected to too many main characters, but finally now I am (and not just because we're both short...). Then our love interest, Alex, was a nice change from the normal YA guy. He was likable and charming, but felt real. As for the major-minor and minor characters, I felt they were all developed well, with distinct personalities. Oliver managed to make me feel for even the most minor characters. Overall, they were very good.
But this is why Lauren Oliver is one of my favorite authors: her writing. After reading her debut novel, Before I Fall, back in...when'd it come out? The spring? Around then. Anyway...after reading that, I didn't think she could get much better. But she did. She not only created characters and a story so different from her first book, I also saw her writing improve. I have my little nitpicks that I have with every book, but they're so small that they're not even worth mentioning. Oliver knows how to write a book.
Where do I begin? From the moment I read the first line, I was hooked. Yes, the characters were great and the writing, but the storyline as well was one I loved. Dystopians have all been done before, and for Oliver to be able to make this feel so fresh and new, is fantastic. I was so immersed in the story and the world that I tore through the book in one setting, never moving. Not many books have done that for me. Twists, thrills, and a romance that's not overdone, but feels just right. I honestly can't say enough good about this book.
Overall, beautiful writing, good characters, and a good storyline. I very much enjoyed this.
Update: I will be rereading this soon, and I have a feeling my opinion is going to change. For the better or worse is yet to be determined, so look for an update soon.