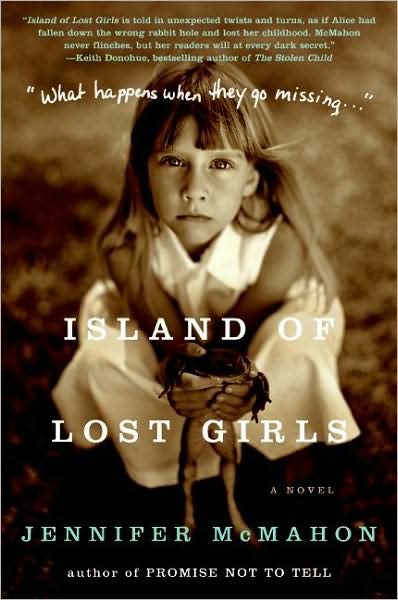 By:
Jennifer McMahon
Published:
April 2008 by Harper Paperbacks
Format:
eBook, 214 pages
Buy:
Barnes & Noble
//
Books-A-Million
//
Amazon
//
Book Depository
Add it on Goodreads
What happens when they go missing...
While parked at a gas station, Rhonda sees something so incongruously surreal that at first she hardly recognizes it as a crime in progress. She watches, unmoving, as someone dressed in a rabbit costume kidnaps a young girl. Devastated over having done nothing, Rhonda joins the investigation. But the closer she comes to identifying the abductor, the nearer she gets to the troubling truth about another missing child: her best friend, Lizzy, who vanished years before.

From the author of the acclaimed "Promise Not to Tell" comes a chilling and mesmerizing tale of shattered innocence, guilt, and ultimate redemption.
Rating:
5/5
I've been getting into mysteries lately. This is my second book by Jennifer McMahon, and I must say I liked this even more than
Don't Breathe a Word
, which is really saying something, considering I really liked that one as well.
Speaking of Don't Breathe a Word, I must say that I did notice quite a few similarities between the two. I would love to read McMahon's other work, but I hope she branches off from the same type of sub-storylines in the future.
However, I very much appreciate McMahon and how she's able to keep me so engaged that I want to read straight through the book to find out what's going on and what's going to happen. This book had so many dark twists and secrets, and characters that I was very engaged in. I never expected the outcome at all, but I never quit guessing. From the beginning, McMahon had me wrapped around her finger.
Rhonda, our MC, was solid and realistic, a young woman riddled with guilt over not helping the little girl at the gas station. As she does everything she can to help find the girl, she dives deep into her past, uncovering secrets and finding the truth. I was there with her every moment.
I also must mention how well McMahon weaves two stories together. This story takes place in 1993 and in 2006, jumping back and forth, and McMahon did a beautiful job investing me in both stories, while keeping the main focus clear. Very crafty and wonderful work.
Think of my rating as more of a "4.5" rounded up for the very reason that I devoured this and couldn't put it down. I had my nitpicks too minute to mention and I wished the outcome would have been a tad bit different or somewhat slightly more developed, but overall, I really enjoyed this. I loved the mysteries and stories that were woven around one another and was on the edge of my seat wondering what was going on, who did what, and what was going to happen. Simply, I loved this, and highly recommend it.